A

cceuil
Welcome
---
Thank you for visiting our website! Le Bilboquet is a Dallas French bistro that opened in May 2013. We are a neighborhood restaurant, located in the Knox area, in the Travis Walk center. In addition to the New York location that first opened in 1986, Le Bilboquet Dallas is regarded as a "institution" and shares several similarities. Although an independent operation, Le Bilboquet Dallas is rooted in the original with two NY alumni at the helm, Owner Stephan Courseau and Chef Momo Sow. The unique setting of the area and our garden room offers our guests an experience that makes them "travel" to Europe… with a little bit of New York flair.
We serve a diverse selection of French staples and French American fusion in a casual, yet elegant setting. We use the best available products, locally sourced and organic whenever possible, as well as free range poultry and grass fed Texas beef. Our wine list is French/American and offers many options to pair our Chef's creations.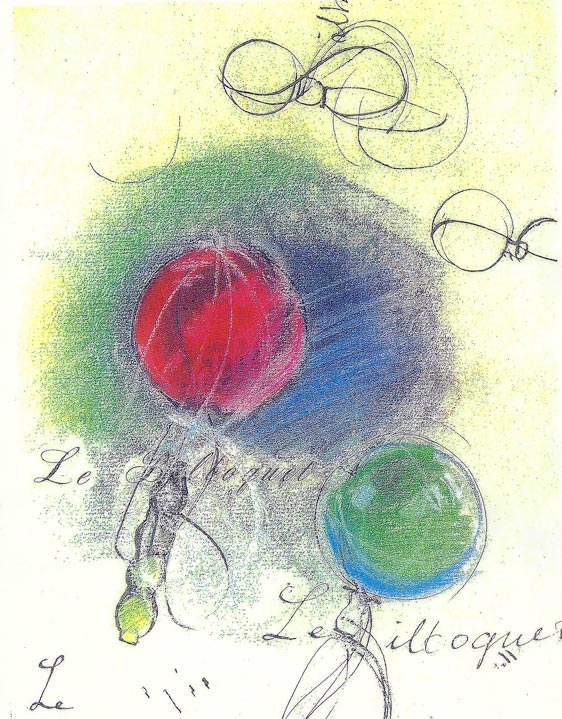 N

otre Chefs
Our Chefs
---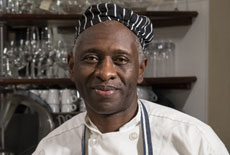 Chef Momo Sow
Chef Momo, originally from Ivory Coast, has been working at Le Bilboquet New York ever since it first opened in 1986. He has been trained to French techniques by a string of French Chefs that passed along traditional recipes and sometimes family secret recipes. He became the Head Chef in the NY location back in 2000, and has been the Executive Chef in Dallas since the opening.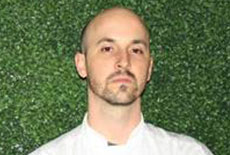 Chef Jared Robinette
Chef Jared Robinette, East Texas born and North Texas raised, began a journey through cooking by flipping burgers at a Sonic when he was 15 before swearing off the food service industry for good… 3 years later while wandering the halls of his culinary academy he had no idea what was in store for him. A young Filipina woman grabbed him by the arm and dragged him to the back door of Patricia Unterman's Hayes Street Grill, a job she had no longer wanted and needed him to replace her. The ensuing "interview" and subsequent barrage of Boudain-esque characters he met transformed his very existence into a mad blur of early mornings and late nights…obsessively sniffing the spice rack to better identify new ingredients that were as of yet unheard of or staying late to watch the saute cook do things he thought were superhuman.
Cooking became life. Working multiple jobs, following chef to the Ferry Building Farmers Market and building relationships with fellow cooks were all that mattered. After finishing what he calls his college years in San Francisco, he moved back to Dallas to be close to family and move forward with his career. After working with chefs from the Dallas Country Club, he was offered his first sous chef position at Saint Ann's and eventually took the helm and opened Mercat Bistro. Adding CBD Provisions and Oddfellows to the list of cooking jobs he eventually found a home at Le Bilboquet, a quiet French American bistro in the Travis Walk.